A full mouth dental restoration plan at Access Dental includes a combination of restorative and cosmetic procedures to restore your mouth to a healthy state.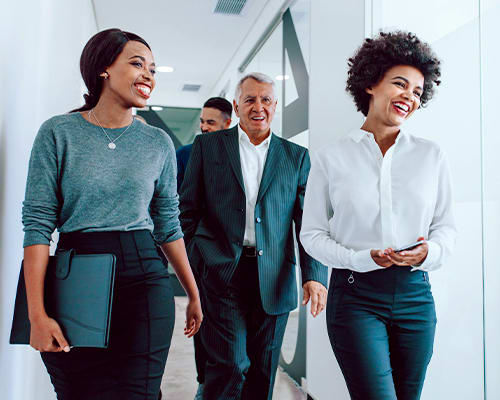 Restoring Your Smile
Are you embarrassed about your smile? Have your teeth become worn, weak, discoloured, or chipped? Are some of your teeth missing altogether?
We can help! When you feel good about your smile, it can impact your entire life. You can gain back your confidence, leave a positive impression, and actually smile and laugh more, which releases endorphins and improves your overall wellbeing.
With a full mouth restoration, Access Dental will help the overall appearance of your smile. By using restorative and cosmetic procedures, we can restore your mouth to a healthy state.
Patient Care & Comfort
At Access Dental, we understand that having a full mouth restoration can feel a little intimidating for some patients. That's why we always make our patient's comfort a priority.
Each of our staff and dentists are personable and here to make your visit with us as pleasant as possible.
We will always take the time to listen to any concerns or questions to ensure our patients are crystal clear about their treatment options and feel comfortable with proceeding.
The Consultation
Once you are ready, we'll begin with an initial consultation.
This is standard in order for patients and our team to identify issues, outline the patient's wishes, and determine which specific areas of treatment are necessary for a personalized full mouth restoration.
Consultations generally include a conversation with the dentist that will discuss treatment options and rates, along with a comprehensive oral exam, a review of the medical history, x-rays and a referral for a CT Scan if required.
Outlining Treatment Plan
A complete full mouth restoration requires careful planning and coordination. After the initial consultation, the treatment plan will be outlined thoroughly, and coordinated with other doctors or specialists as needed.
Types of Treatment Used
Your full mouth restooration plan may include any of the following, depending on your needs:
Veneers – for repairing crooked, cracked teeth or general aesthetic problems
Crowns – natural-looking durable porcelain is used to mimic the look of natural teeth good for covering inconsistencies such a size and shape
Bridges – beneficial for filling in gaps along a smile
Periodontal therapy – used to treat periodontal disease and support healthy tissue growth and gums
Endodontic therapy – also known as root canals, this is used to save teeth by removing infection in the root
Dental implants – used to replace missing teeth